Discussion Starter
·
#1
·
Went to the Marksman today for some stress relief...as well as to practice. Hubby surprised me last week by ordering an extended slide lever lock and a competition springs kit. We got it on Friday and installed them Saturday. Work got in the way of shooting fun, but we had today off, so we packed everyone up and headed to the Marksman.
Lightening the trigger pull, it was definitely obvious to feel. Made pulling the trigger a LOT smoother. Breaking down the pistol for cleaning is MUCH easier now as well, thanks to the extended slide lever lock.
We also shot his .45 Springfield XD, and I broke down and rented a Glock 22 (Gen4) to try out.
We'll start with my review of the Gen4 G22. HATED IT. Sorry, but the stock grip on the Gen4 was horrible in the hand. I still have a red, raw patch between my thumb and pointy finger from the texture of the grip. Every time I pulled the trigger, the recoil of the pistol caused it to rub. Other than that, the power of the pistol was good, i did not mind the "explodey in the hand" feel.
Here's 3 mags worth...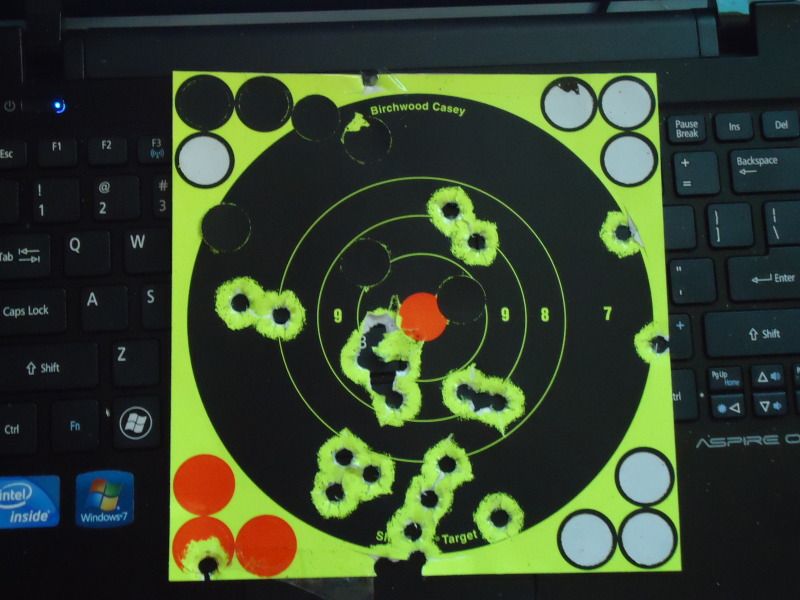 This has 2 mags worth...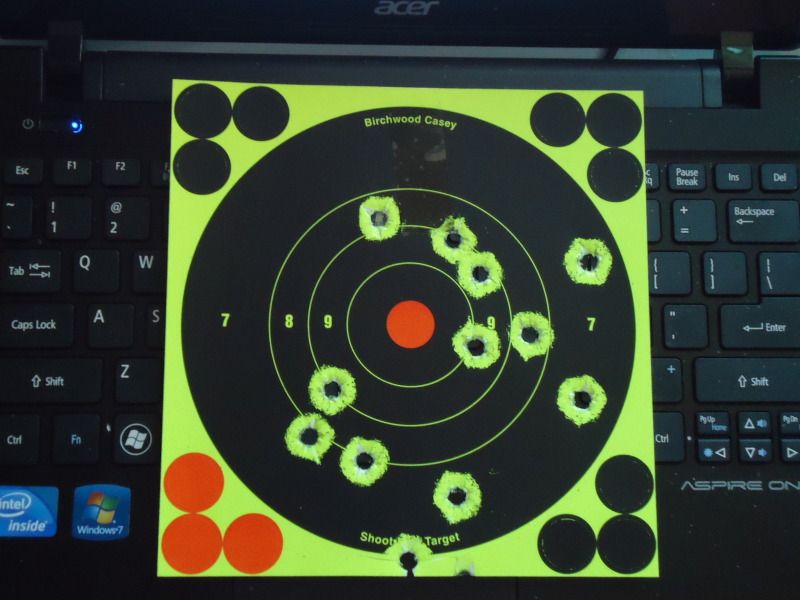 Ok, this is the Springfield XD .45 results...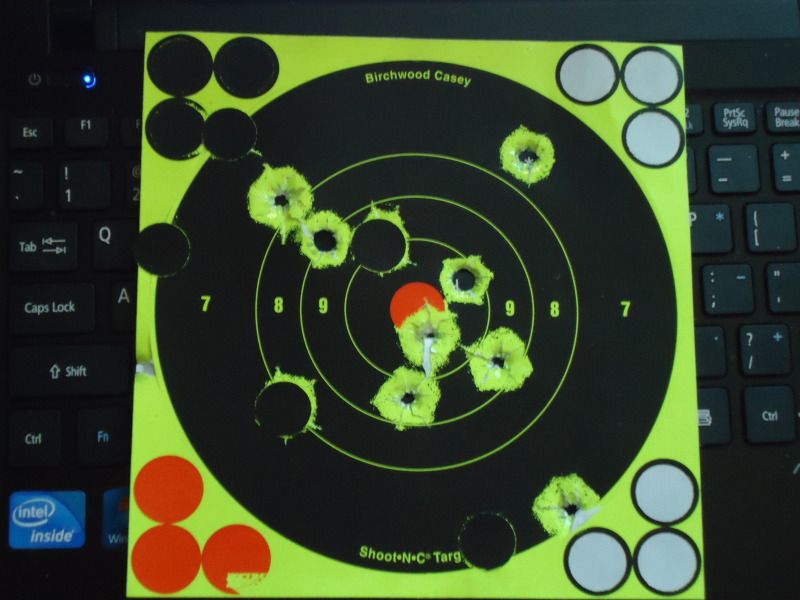 And these are the results with my G17.
and...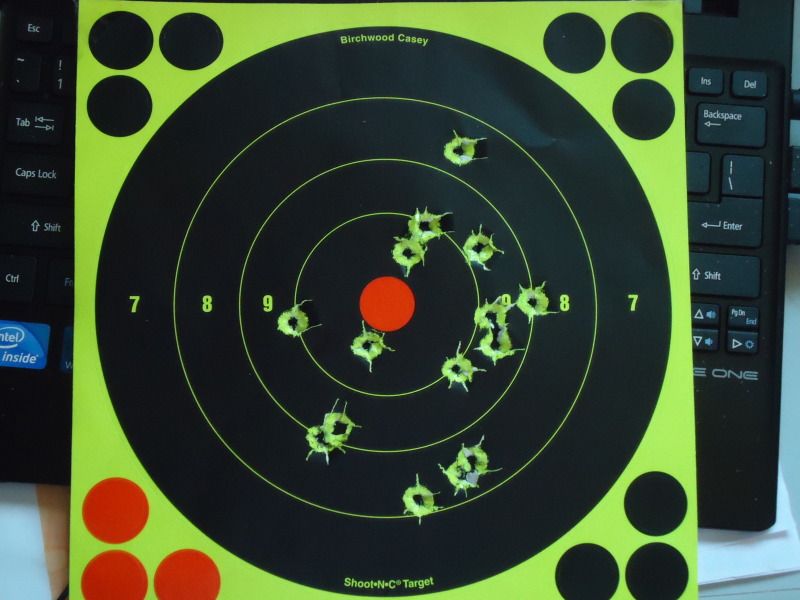 My groupings are getting tighter and more consistent, but I'm still all over the place - more than I want to be. I'm still having some issue with sighting in with the sights.
My next trip out, I'm going to bring the target in to 15 feet and just figure out the best way to sight in with those dots. I do best at 25 feet by making a pyramid with the sight dots, but I'll try with the target closer and see what's the best way for me, then go 20 feet, then 25 feet.