Discussion Starter
·
#1
·
My friend was breaking in his brand new Springfield 1911 today while we were at the range. I love shooting 1911's but bottom line I don't really know that much about them. It seems like the higher end ones truly do have to be broken in for reliability and really oiled up during break in.
Well............since these were the very first shots of that 1911 I decided to stand kind of close to my buddy to watch the gun, watch how it was ejecting and so forth.
I made a major range mistake and got a little to close to the 1911. Remember me saying how they have to be oiled up during break in? The oiling has a very unsafe side effect.
I take full responsibility for the following. I was unsafe at the range today and I should have know better and paid the price.........
YOU HAVE BEEN WARNED ABOUT THE FOLLOWING GRAPHIC PICTURE
THE 1911 SPIT OIL ON MY GLOCK!!!!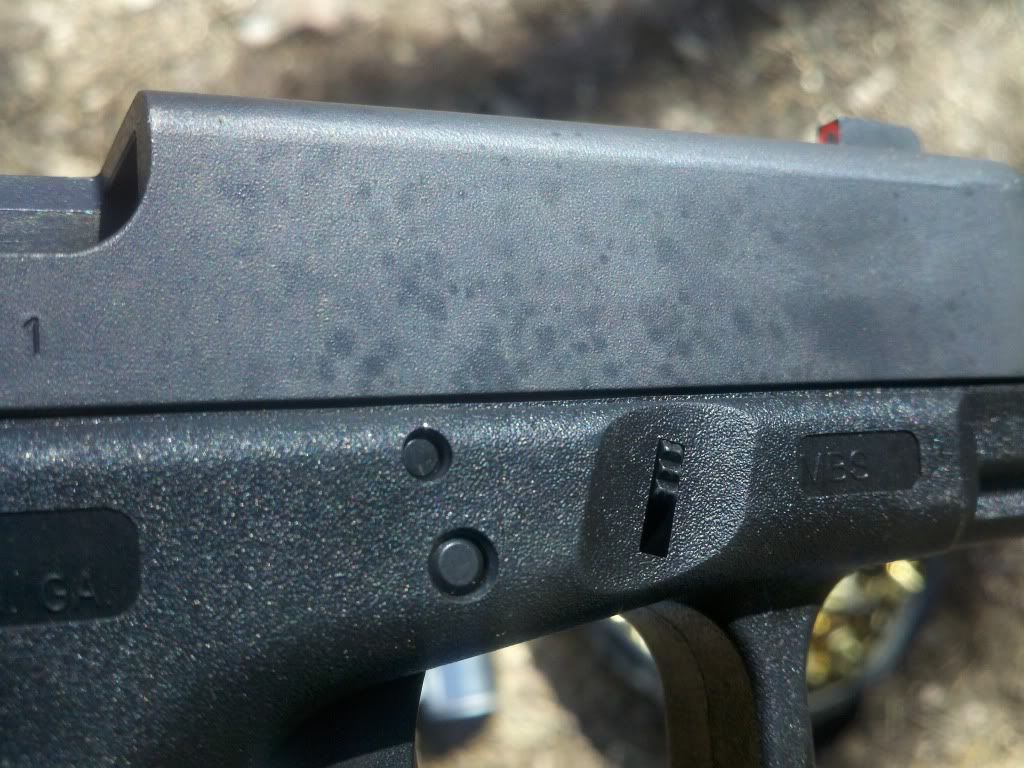 LMFAO!!! I seriously abused my Glock by letting this happen standing 5 dang feet to the left side and slightly behind my buddy shooting the 1911 while holding my empty weapon. After I realized what happened I told him he needed a new oil pan gasket in that thing and maybe a new sending unit.

It made for a good laugh and he KNEW I would post this on a GLOCK forum for a good laugh.