WTT or WTS- I'm open to selling these as well.
So I'm going to "pull the trigger" on offering these up.
My EDC, GLock 23, Gen 4:
SOLD
Features:
Glow in the Dark Green Lettering (can be removed and returned to no color if you wish)
Polished Extended slide lock
Polished Extended take down lever
Polished Pins
Glock branded Trijicon Night sights
3 mags (came from the factory)
Plastic box and whatever was in the box
NY1 trigger spring installed with Ghost 3.5# connector (stock parts included in the sale).
Polished internals- for easy "wipe down" cleaning.
Polished barrel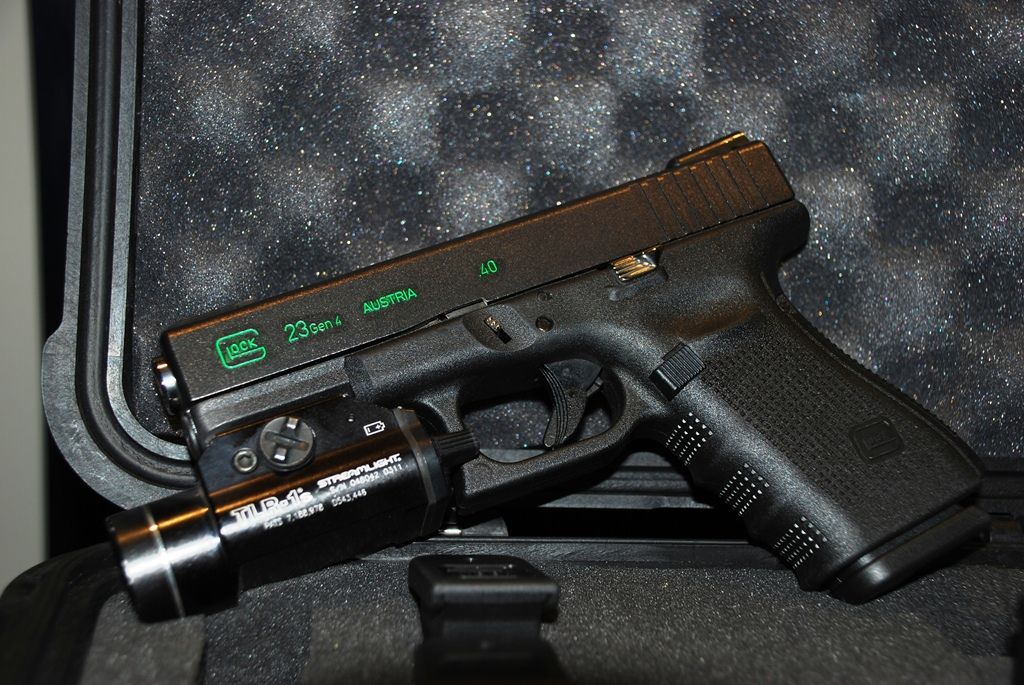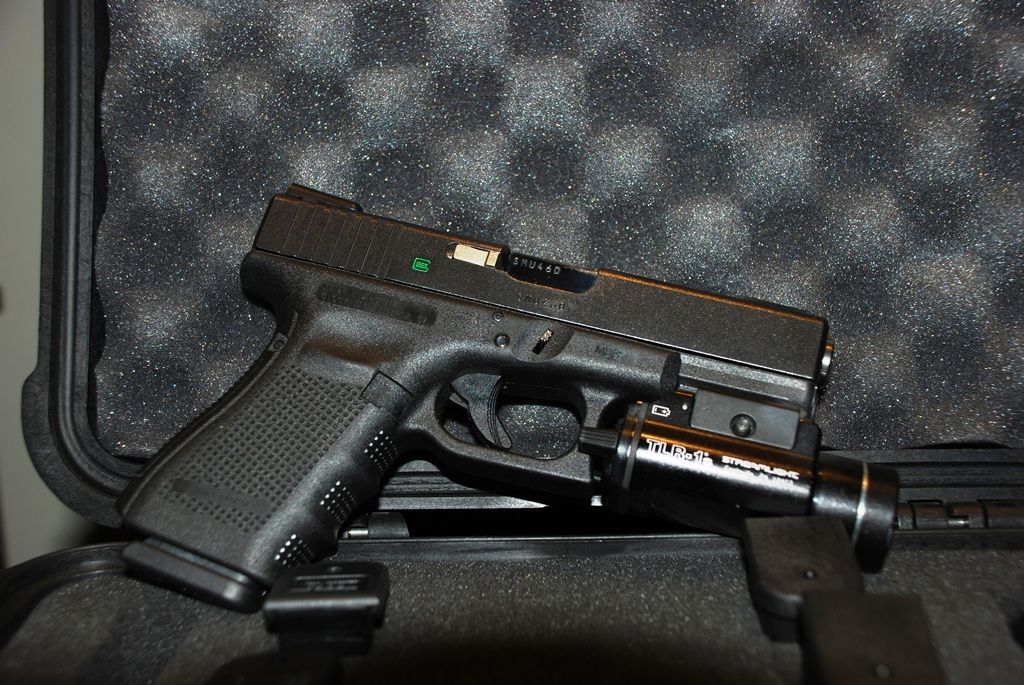 TLR light pictured is not included.
Night sights in picture have been replaced by Glock Branded Trijicon night sights.
Looking to trade for: Glock 17 Gen 4 only. Looking to shoot full size for competition and I my hand does not fit anything other than a Gen 4.
Buds lists G17 Gen 4 and G23 Gen 4 for the same price. So this I would like this to be an "even up" swap.
If you want to purchase outright, I would be willing to let this go for $550. FTF in PA preferred. If you are out of state, we will need to work out FFL shipping.
STILL AVAILABLE
I am also willing to part with the "shiny" glock. LWD barrel will not be included.
Outright sale- $600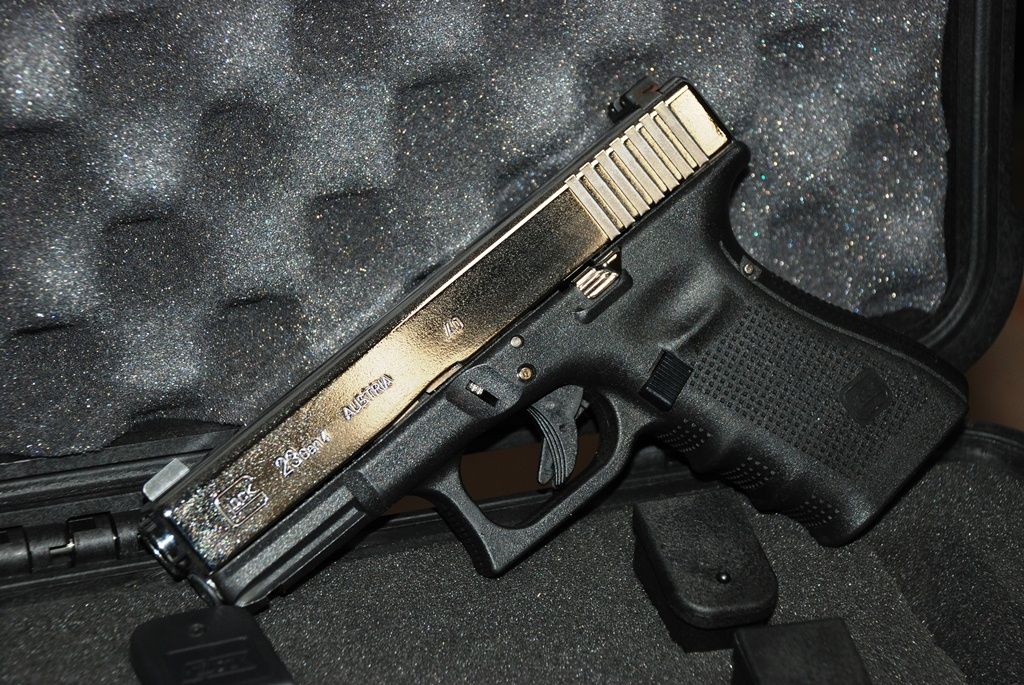 Ameriglo Night sights
NY1 trigger spring with Ghost 3.5# connector- stock parts included
Stock .40 cal barrel (still blacked- not polished)
Polished pins
Polished internals
Polished Extended slide lock
Polished Extended take down lever