Hi everyone,
I wanted to share and post a couple pictures of my glocks on here with what I've done to them so far and future plans for the both. I am fairly new to pistols and firearms in general this past year and think I've gained a good amount of knowledge so far to start tinkering with them, or at least learn to. I used to mod and play with a lot of german cars and wanted to try something new with pistols. I hope to learn a lot from and expand/share knowledge here. I'll update this thread as they progress.
Onto the glocks!!
I picked up my first gen4 G17 2.5 weeks ago. I want it this to be a range gun and possibly in the future a competition Glock. So far the few things I've done are:
Pierce backstrap frame insert. It allows the use of the factory backstraps
Tungsten guide rod with factory spring
G18 extended mag
Glock +2 mag extension on a stock mag
Future plans:
Fulcrum trigger
Titanium striker
Ported barrel
Custom slide
Chrome or aluminum pins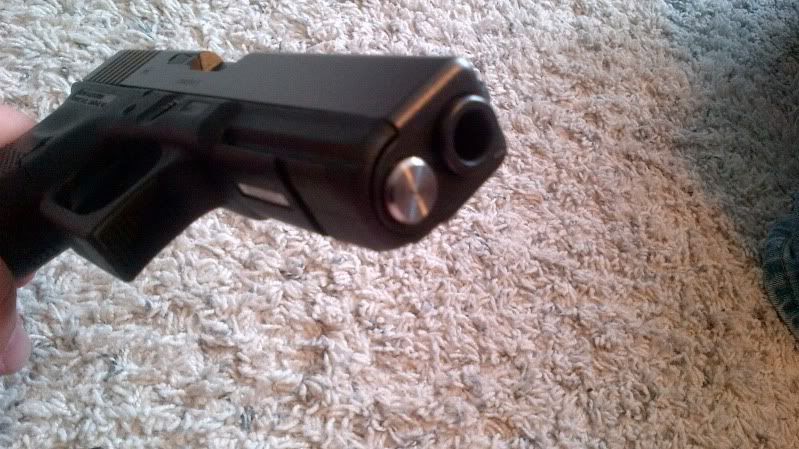 And this is my gen4 G23. I picked this up about 5 days ago from a private seller for a really awesome price. He only put 25 rounds through it and showed me sales receipts when he bought it at the end of March. I lucked out
!!! This will be a range and carry pistol for me.
What I've done so far:
Pierce backstrap frame insert. I liked it so much on my G17 I wanted it for this too.
Future plans:
Tungsten or SS guide rod (I want to feel the difference between the two for myself)
Polished slide
Match barrel
Possibly a different striker
Thanks for looking!!!!