Discussion Starter
·
#1
·
Some of you may have already read that I purchased a new Dillon. Well this is going to be my on going reloading thread since reloading is a all new experience for me. I will make new posts regarding any additions or changes I make to the Dillon and just my progress with reloading in general.
I got a smokin deal on the new, never used Dillon from a coworker. Thing is, he's been sitting on it since freakin' 1993!! Yeah you read that right. It's new but it's 19yrs old. The guy got it as a gift and never took it out of the box.
Needless to say that 19yrs of not being used or taken care of took it's toll on a few things while sitting in his garage.
The following are cell pics I took while I was at his house haggling over the price. I was sending the pics to a reloading friend of mine asking him should I even by it. This is the condition it was in the day I looked at it.......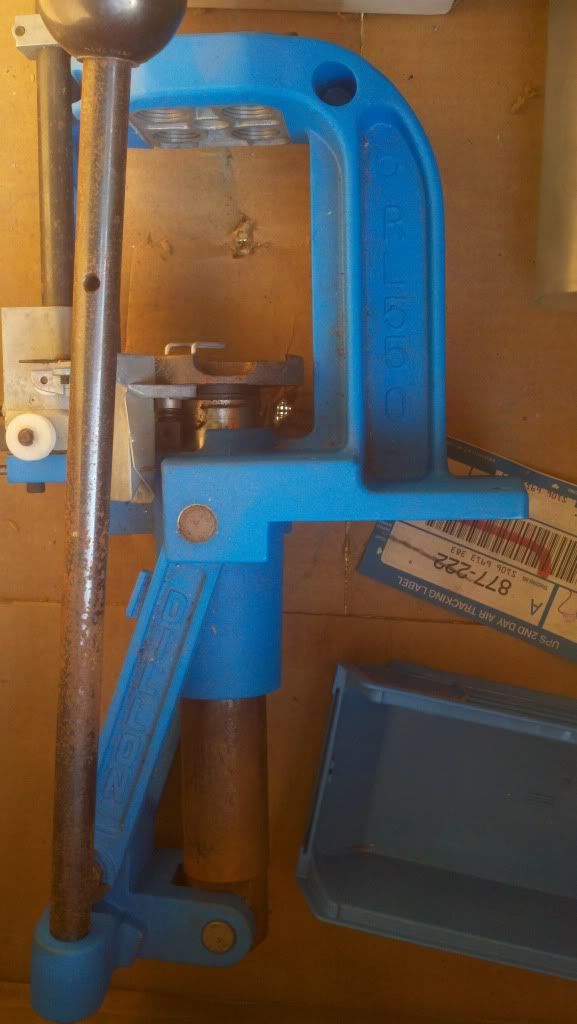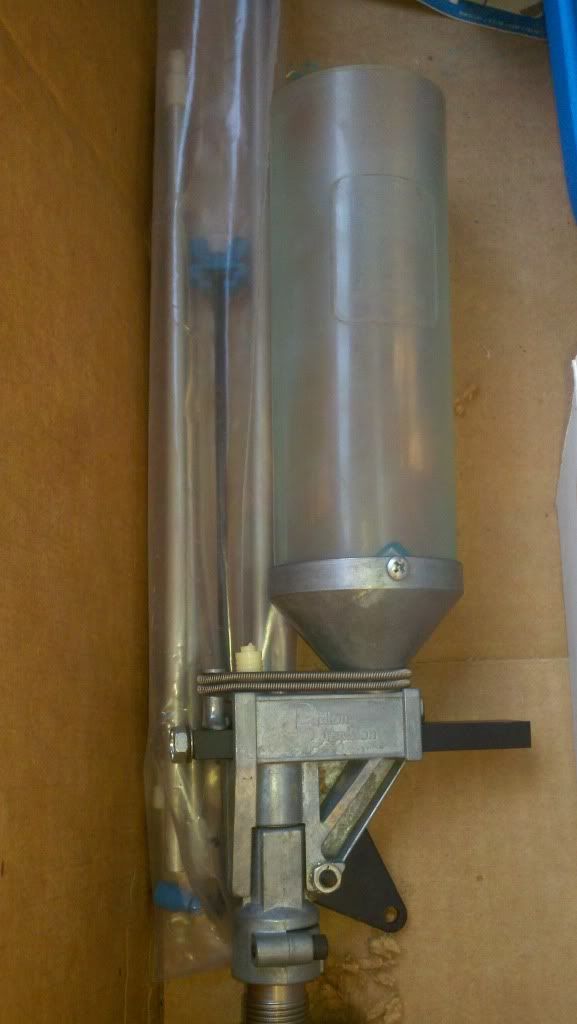 He did have all the original small parts still in their factory packaging never opened......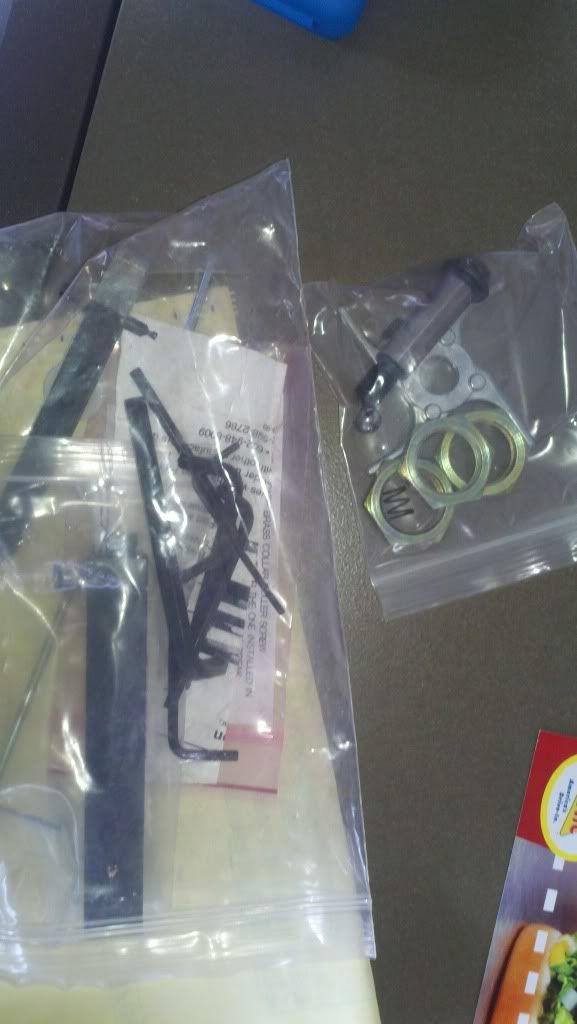 I expressed to my coworker how I would probably have to buy several new parts to make it operational. So we come up with a price and I take it home to determine just how bad of shape the main operating body of the loader really is. I was completely shocked when the main shaft cleaned right up with nothing less than 1500 grit sandpaper. I went in three stages of 1500, 2000 and 2500 grit to bring it back to a factory shine......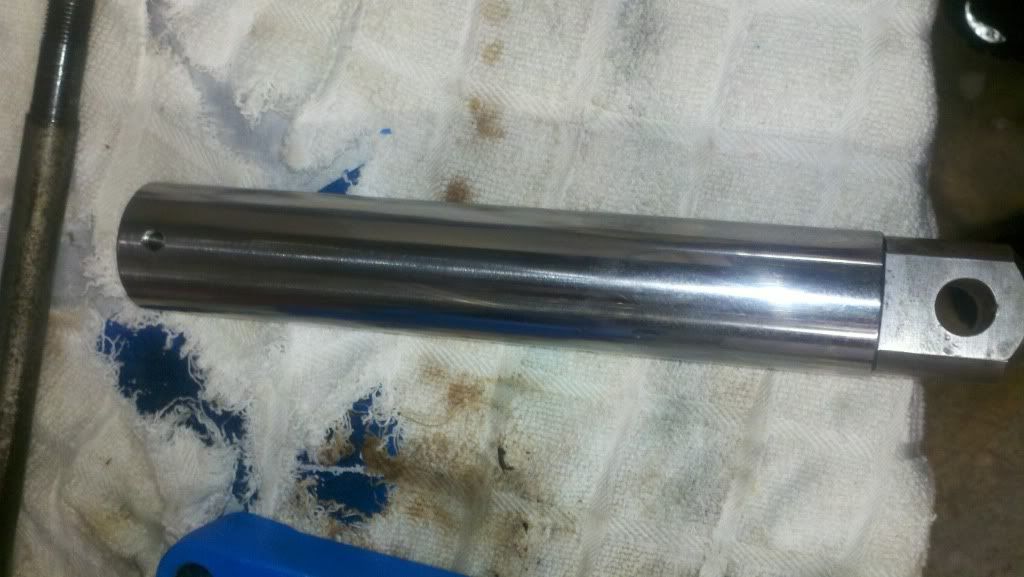 And the main body cleaned up easily and nicely.....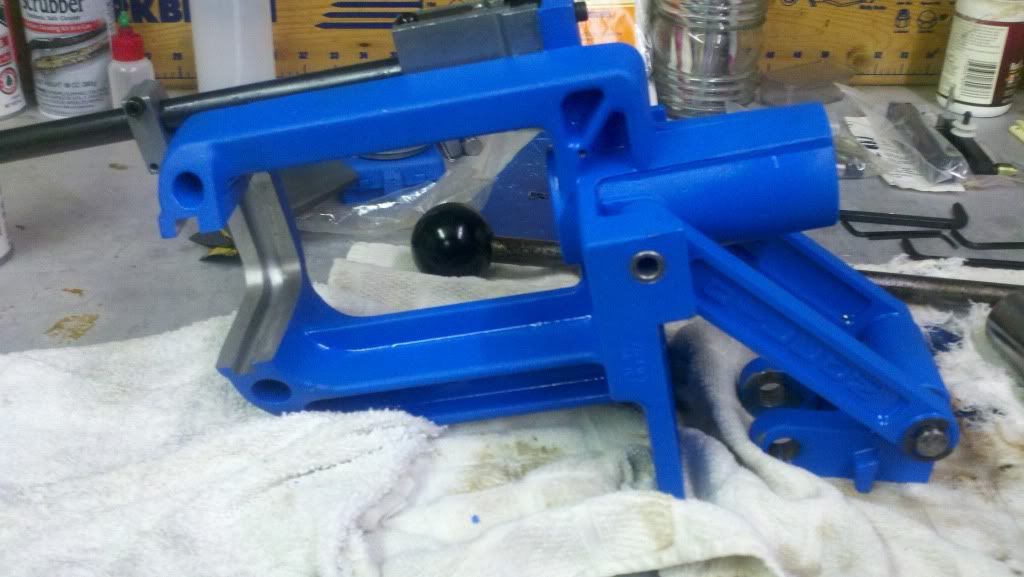 So after a couple of afternoons of tinkering with it I decided to throw it all together to make sure all the parts are there....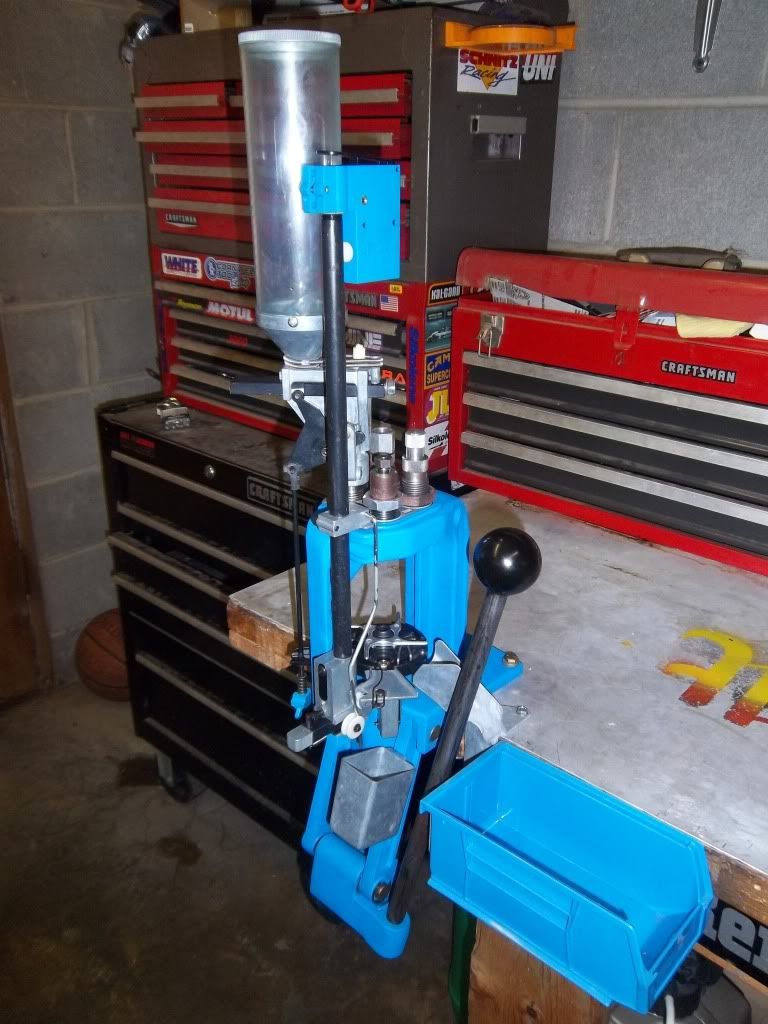 Now also in the deal for the Dillon the guy gave me all this shot shell reloading stuff that I was able to sell surprisingly easy on Craigslist.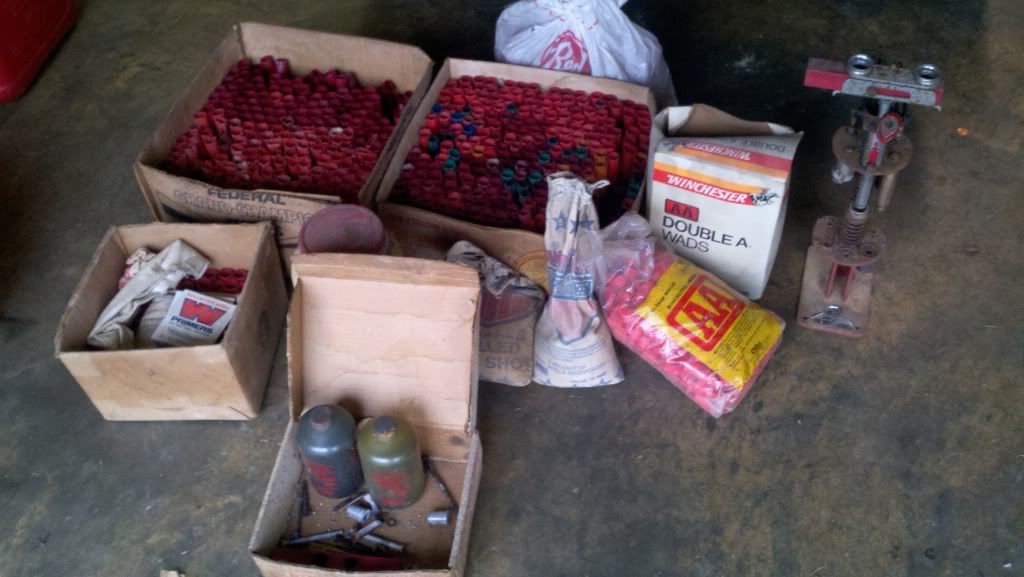 A good friend of mine supplied me with a set of Lee 9mm dies and powder scales. The only thing I've had to buy extra to get started were a Dillon caliber conversion kit in 9mm to get the right shell plate and powder funnel, which I ordered today. Also today I ordered from Dillon, four more primer pick up tubes, their "strong mount" which raises the press off the table and allows for many other accessories to be mounted to the Dillon like cartridge and bullet bins.
I only have about a 1/3 or less money into this as to what an exact, unchanged, current, basic 550b cost so I'm super excited about cranking out some serious round numbers to bounce off steel targets.
More to come!