Discussion Starter
·
#1
·
The Mosin Nagant 91/30 customization project is finally over.....
Introducing... the Mosin Nagant 91/30 "Black Bear":
(Apologies ahead of time for the crappy cell phone pics. Will use a real camera later)
I took a non-matching serial Mosin Nagan 91/30 and mounted it in an ATI Monte Carlo Stock and free floated the barrel.
Then, had a gunsmith chop off 6" off the barrel, thread it and install a recoil Surpressor (muzzle brake) from JP Enterprises.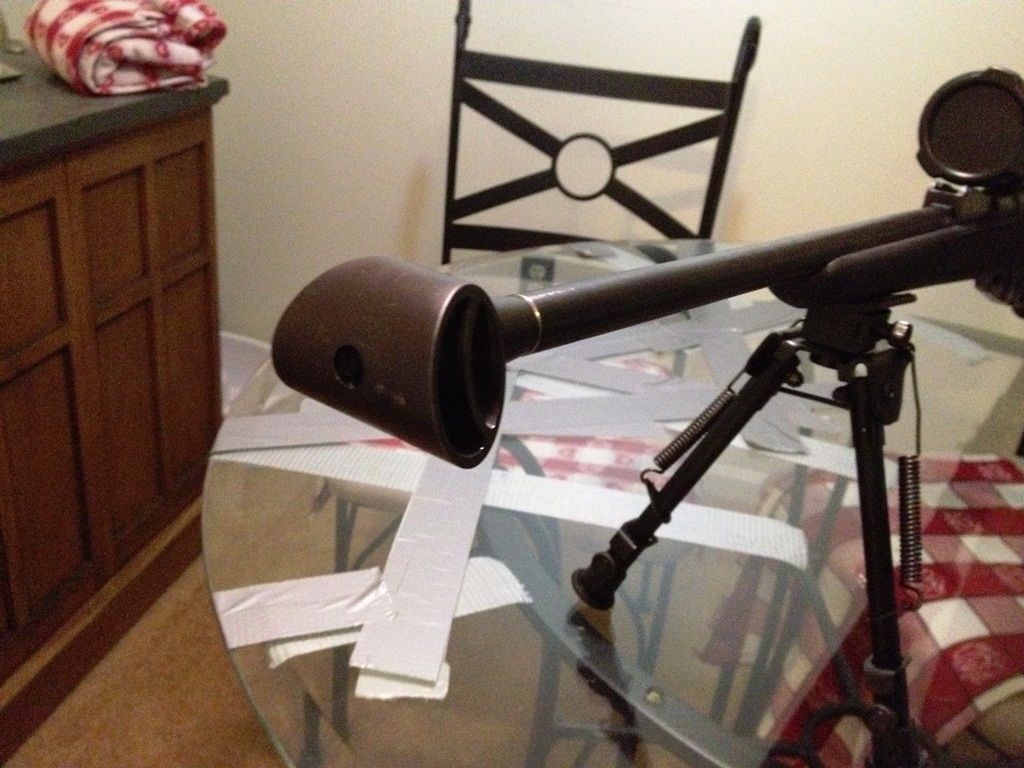 Originally, I had the JMeck scope mount installed, but we couldn't get the front sight re-installed with the Brass Stacker front sight ring because the muzzle brake was too tall.
So we installed the ATI scope mount (drilled and tapped receiver) and bent bolt kit since my current bent bolt would not clear the scope. I'm not a fan of the ATI bolt kit as it's just screwed in. Just 21 shots I took today loosened the screw and the handle despite the gunsmith claiming these were "the best" and putting epoxy on it so it will "never move". I called BS on him, but he insisted. I will need to get someone to put a couple of tack welds on it.
Also installed a Kydex cheek riser to compensate for the taller scope placement.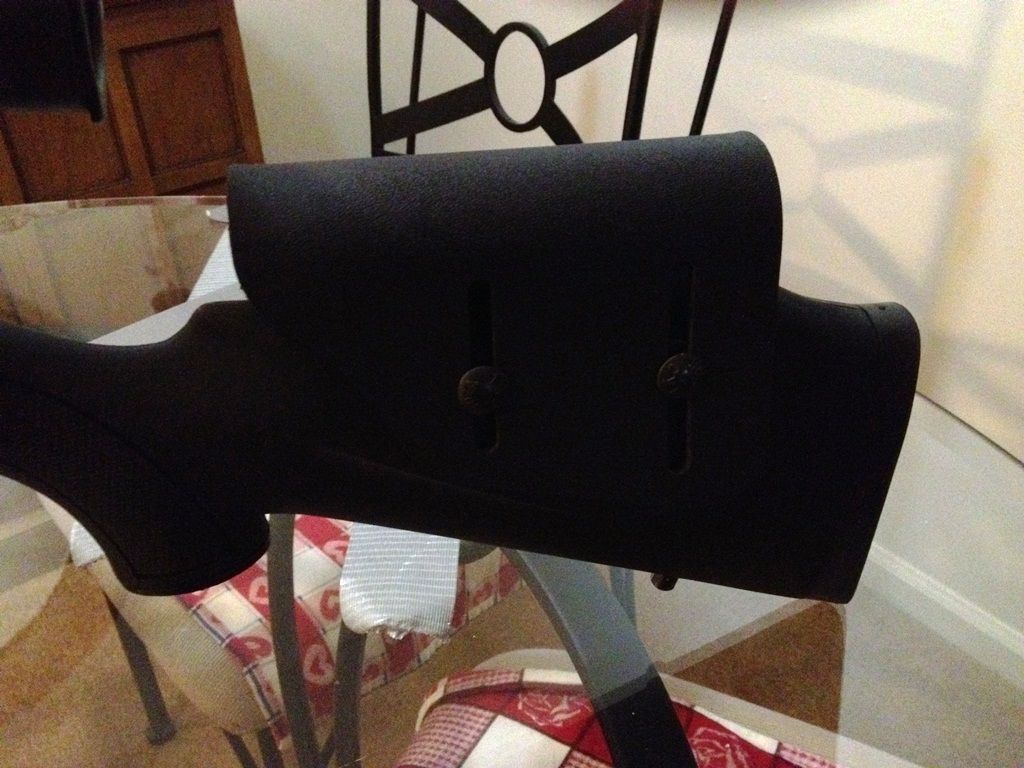 Sighted it in at 50 yds today. Will sight at 100 yds tomorrow. Final four shots are the top target.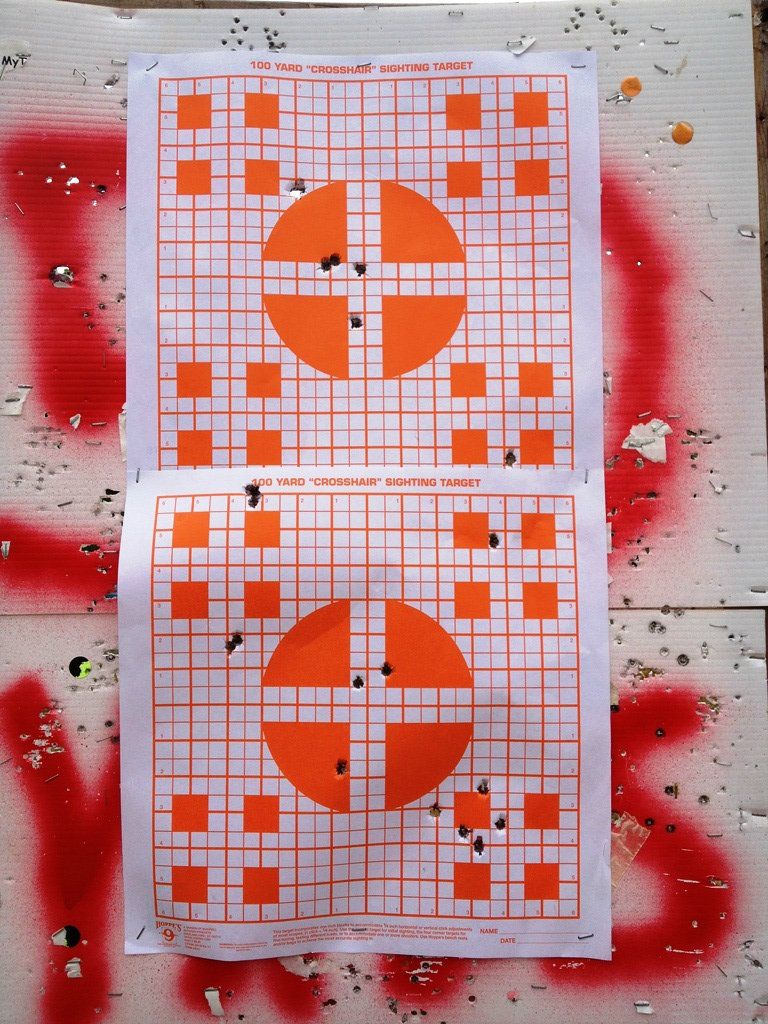 The rifle is pretty accurate. This is about 10 shots in to the sighting exersize:
This thing is a HOOT.
D