Discussion Starter
•
#1
•
I wish there was a "gear" section here, anyway.......
Just got my Recon 1 the other day and the only thing I found negative about the knife is what most others find negative. The tight Cold Steel clip mixed with the aggressive G10 handle. The combination of the two does make it harder than it needs to be to easily put it in your pocket or for quick deployment. So I did as a lot of G10 knife handle owners do and modified the handle.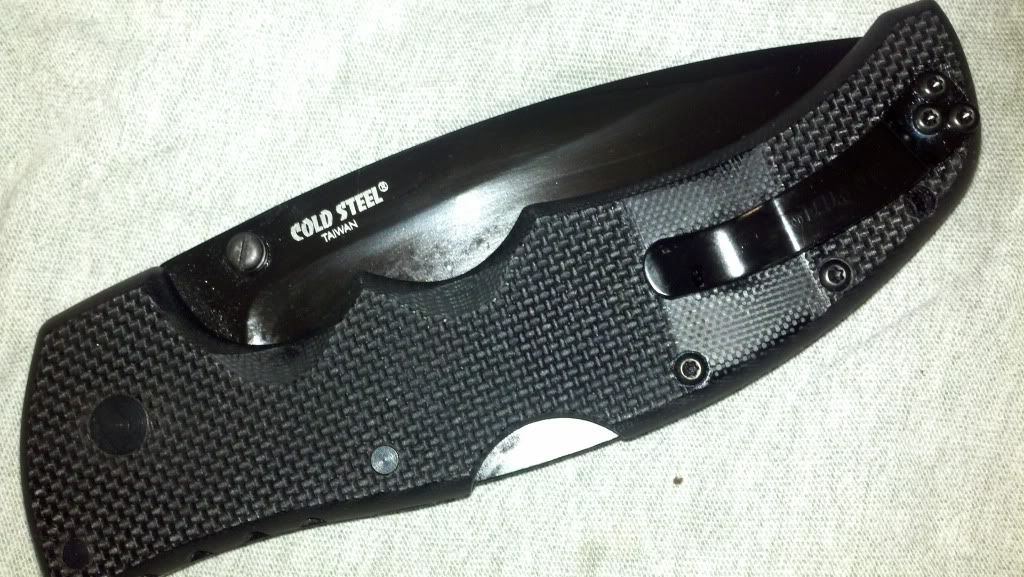 I'm not 100% finished with it yet. This was accomplished in 5 minutes of spare time at work. I plan on going back and using 1000, 1500 and 2000 wet paper then polish with some Meguiars plast-X polish to achieve a super slick finish where I removed the G10. Just doing this made it a whole other knife as far as feel when putting it in the pocket or removing it.
Now I don't have to worry about shredding the pockets on my jeans.