Discussion Starter
·
#1
·
Took a friend of mine, who's in town for a couple of weeks, to the Marksman in Puyallup. He took the range safety course and we hit the range.
I had my Glock 17 and Hubby loaned me the S&W 40 that he modified (lightened the trigger pull from 8 to 4 or so pounds).
His groupings were better than mine, but he's also retired military, so no real surprise there.
Discovered something though. The front sight was loose on my G17. As in really wobbly loose. Did not shoot my baby after I had the in store gunsmith look at it (and he also fixed it at no charge to me! He is a sweetie!) but I plan to soon enough to figure out if that front sight was causing any issues with my targeting.
Here are my results...
#1 -
#2
#3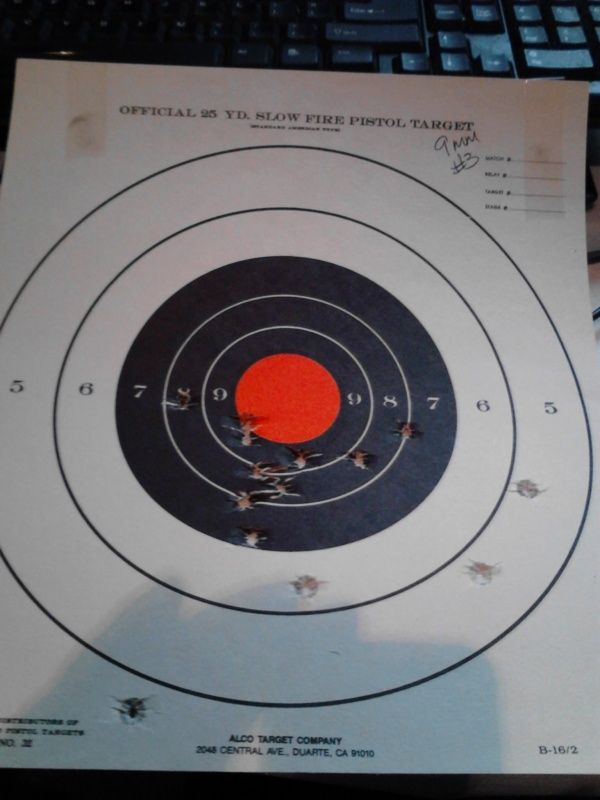 #4
#5