·
If it goes boom or bang, I want to play with it!
Discussion Starter
·
#1
·
So I guess I am what you could call a "budget shooter." I chose 9mm over .40 partly because it is less expensive. The one thing I haven't skimped on is my SD ammo however (Gold Dot 124gr), but when I decided I wanted night sights for my CCW. After looking at the various Trijicon Night sights available and the cost of them, I realized that it would be a long time before I could afford them. So this marked the beginning of my search for an alternative. After many hours of research and reading hundreds of reviews I found a glow paint made by a company called Glow-On. I ordered it Wednesday and it came in today (Friday). Bottle is 2.3ml and cost about $13 shipped (ouch! but hey it's cheaper than the alternative....but is it worth it?)
First Impressions:
Tiny bottle, but the feel of the paint dab put on the top of the bottle tells me this is quality stuff. You can feel the particles in the dried paint.
In the Dark:
WOW!! Standard Room light (my living room) makes this stuff EXPLODE!!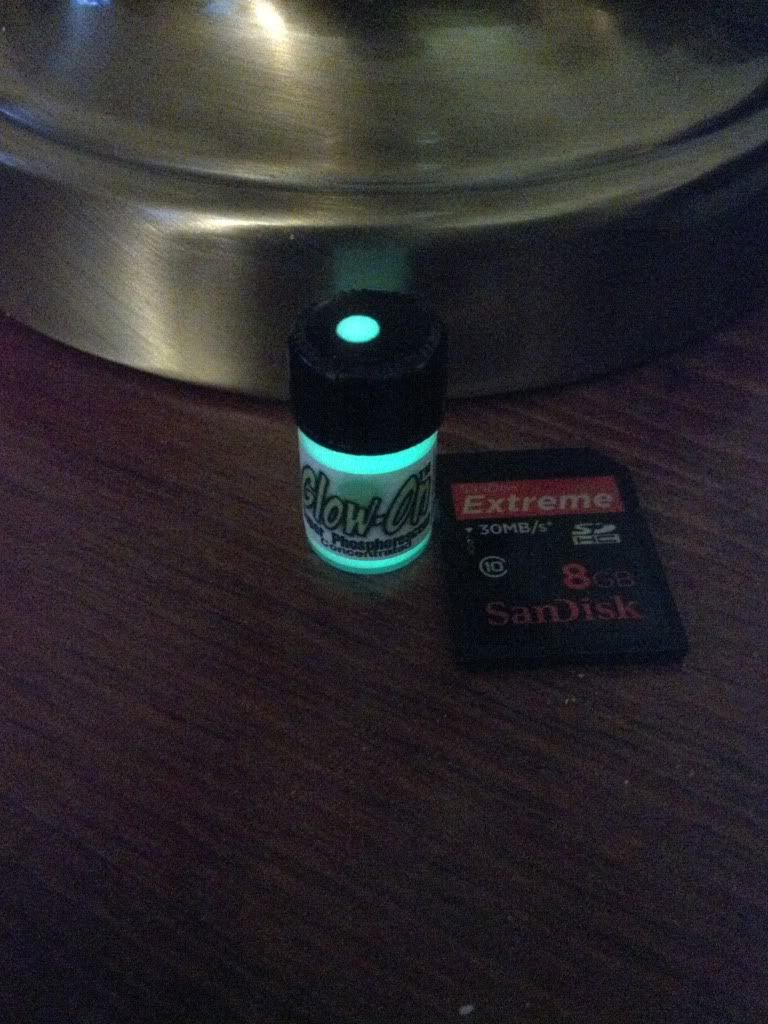 (the light across the room was still on and it looked like a second light in the room)
Longevity:
After a few minutes in the living room light it lasted 30 minutes in total darkness and was still highly visible (couldn't catch it on my phone camera)
Next I charged the bottle with my Surefire for 10 seconds. The initial glow is incredibly bright with very little noticeable drop off in intensity as you usually see with retail glow paints. After 30 minutes the glow was slightly brighter: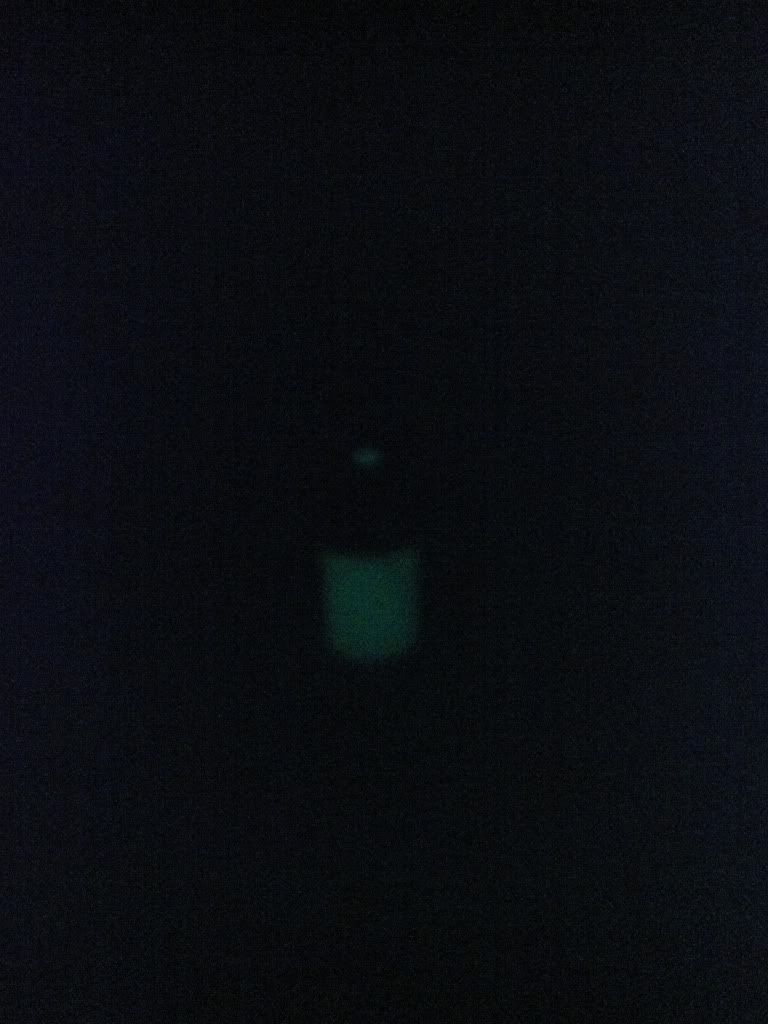 The photo doesn't do it justice.
I will be applying this to mine and my wife's gun sights tonight and will follow up with more info and photos in the next few days.