·
If it goes boom or bang, I want to play with it!
Discussion Starter
·
#1
·
So I've been trying to find an affordable way to get night sights on my G26 since the Trijicons are a lil out of my price range. After doing a little leg work, I found a link to another forum where a guy gave links to the vendors he used to get the Tritium vials, and the steel sights pre-drilled with sleeves to accept them.
The Tritium vial vendor is still around and selling vials. The sight vendor however has dropped of the face of the planet. I've tried to find these sights but to no avail...
Does anyone have any idea where I might find these??
Here's the link to the thread:
http://www.calguns.net/calgunforum/showthread.php?t=295997
and the sights: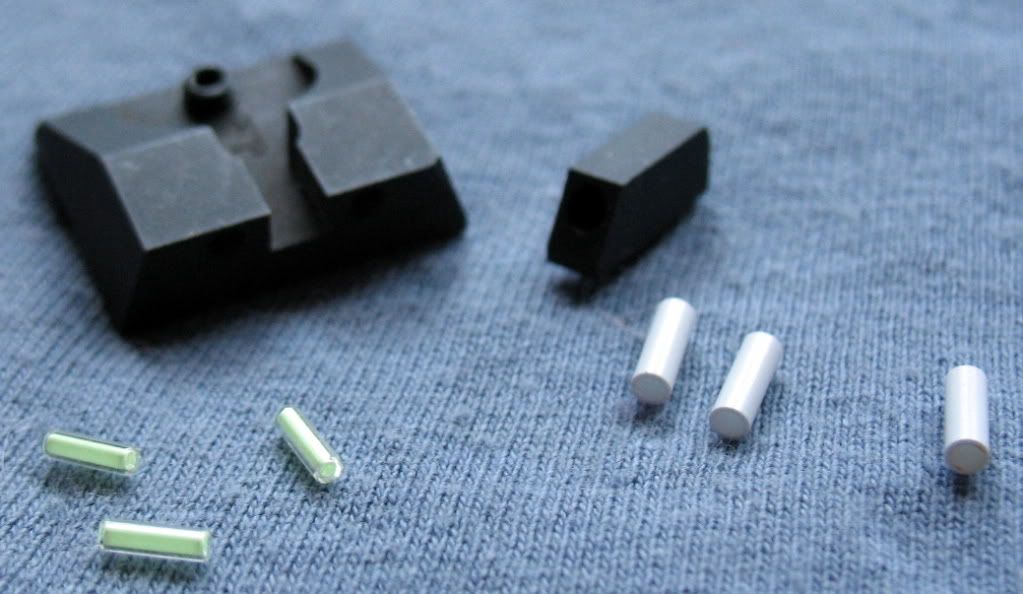 And the finished product:
HELP?!?