Well..........we finally got a break in the weather so, I was able to make it to the range today.
After a bit of trial and error getting the 2 sighted in, they both did exceptionally well.
This is the Neos w/20 rounds at roughly 25 feet.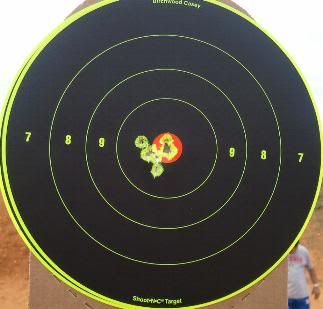 This is the 10/22 w/90 rounds at 25 yards (max distance on the pistol range).